"Most website design companies and independent website designers simply do not have the infrastructure or are unwilling to take on a NO OBLIGATION monthly website agreement starting at only $50 per month. A pay monthly website achieved all my goals" – 360 Cleaners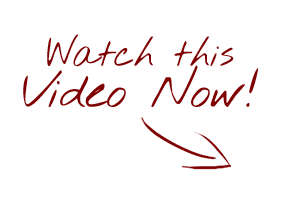 Watch our Business Website Info Video
A No Upfront Costs, No Excuses Business Website Design Company with Pay Monthly Websites
How does our pay monthly business website differ from our website design competitors? Most website design companies do not offer monthly business website plans. Digital Shift specialized is business website design offers a pay monthly website design solution. We call this our pay monthly website solution for businesses.  Monthly business website pay plans are a fresh idea to designing, updating, and managing a website for your company! They offer a great deal of value without a significant upfront cost.
More about Pay Monthly Business Websites
With out pay monthly business website plans, you simply subscribe to a monthly payment plan that covers your website design, development, domain name registration, and email setup. There are no website set up or website transfer fees making Digital Shift the right choice for your small businesses website or enterprise ecommerece website. We will work with our team of professionals to design a custom website for your company.
Is there an opportunity cost of me not having a professional looking website?
Yes. Customers expect to be able to find out about your business online. It is where they will look first!
Whether it be services, prices, or product information you provide on your website, customers want to be able to find out more about you at a time that suits them best. Customer also can link to you through friends and family via social media!
If potential customers are not finding you, chances are that they are finding out about other products and services. Getting started with an online marketing budget of only $50 per month is a no brainier because it gets you connected!
We Are Highly Recommended
We strongly encourage you to visit our testimonials
section to see what customers are saying about Digital Shift!
What's Included With Your Monthly Business Website Plan?
Domain name
Professional package website hosting
Website Consultation
Website design
Website development
Your content upload and formatting
E-mail account setup
Two hours of training

SEE OUR GALLERY
Just A Business Website Design Company?
Digital Shift also provides the following services: small business websites, medium-large business website design, ecommerce websites, company website and branding solutions, business logo design, and business card design. Please contact us if you have any questions about our services.
Customers Love Us, Competitors Hate Us
Our mission is "to make online technology easy to use, fast, secure and available to all businesses." Our products and services are built around this mission. We invest in our clients and we value their business. Most competitors stay away from a pay monthly (or pay per month) website package because it would mean that they would have to take on a substantial risk and investment. We get it, but this is a product that is in demand.
We offer monthly plans that will provide every business, no matter the size, with a professional looking website. Our plans include everything to get you connected online including an assigned Account Manager. Your account manager will work with you throughout your entire project and will require that you provide him/her with your content and images. Your account manager will work with you to select an appropriate layout, colour scheme, and design. Let us work with you to create a design that will resonate with your customers.
Is There a Contract?
No contracts and no setup fees. Our packages include everything and give your peace of mind. Cancel anytime.
Monthly Plans Allow You to Get a Website Today
We all want to keep moving forward. Sometimes we are not able to move forward as fast as we would like. Operating expenses can eat up cash flow and make saving too time consuming. We understand the needs of our customers and to address them, we have created affordable monthly payment plans.
[easy-pricing-table id="2360″]
Affordable Payments Get You Connected
We have created the following monthly packages to work for any business. You choose the package best for you. If you are unsure of which package to choose, contact us for a free consultation. Our team will work with you to ensure that you choose the best package for your business. Click here to contact Digital Shift.